PICS for Skills LMS
Our market-leading LMS manages all aspects of delivery in a single system, providing you with the efficiency and clarity needed to thrive.
Employer engagement & recruitment
PICS provides a robust employer engagement pipeline, supporting your sales team to smoothly onboard new business for your organisations. Features include online lead capture, opportunity tracking, digital contracting and more.
Applicant management facilities help you to provide a responsive service to your prospective learners from initial contact to signup. Features include online application forms, vacancy matching and a flexible workflow manager. Integrations with the Recruit an Apprenticeship Service and Learner Records Service make the process as smooth as possible.
With your employer and applicant engagement flowing seamlessly into your Learner Management System, these efficient processes will help you to provide an excellent customer experience.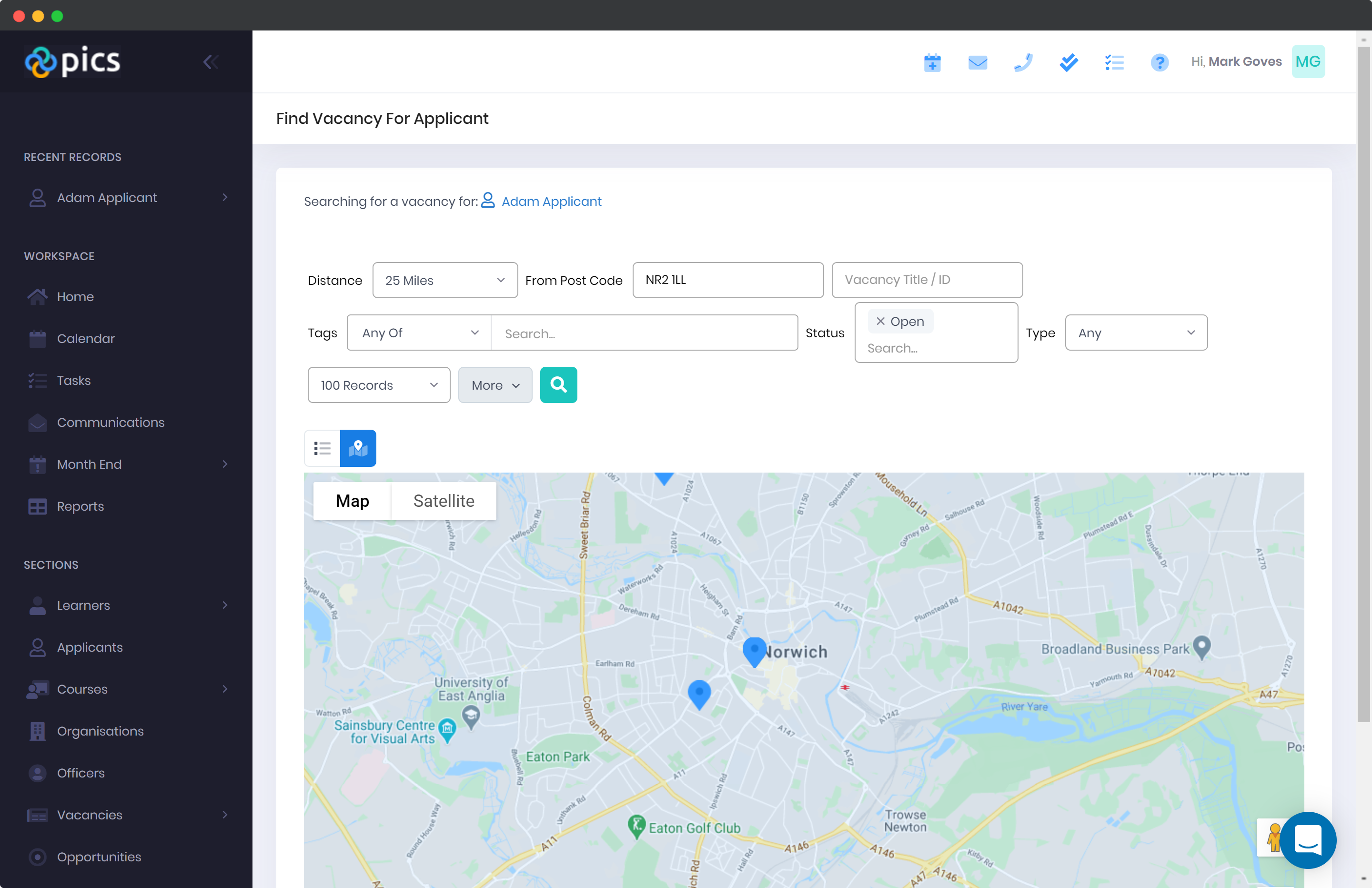 Paperless onboarding
With its fully integrated paperless onboarding solution (Form Capture Application), PICS can minimise administrative costs, drastically reduce turnaround times and provide a robust process for maintaining compliance.

The Form Capture Application supports a wide range of forms, from apprenticeship agreements and commitment statements to health and safety documentation, change of circumstance documents and more, ensuring that you can transition to a completely paper-free workflow.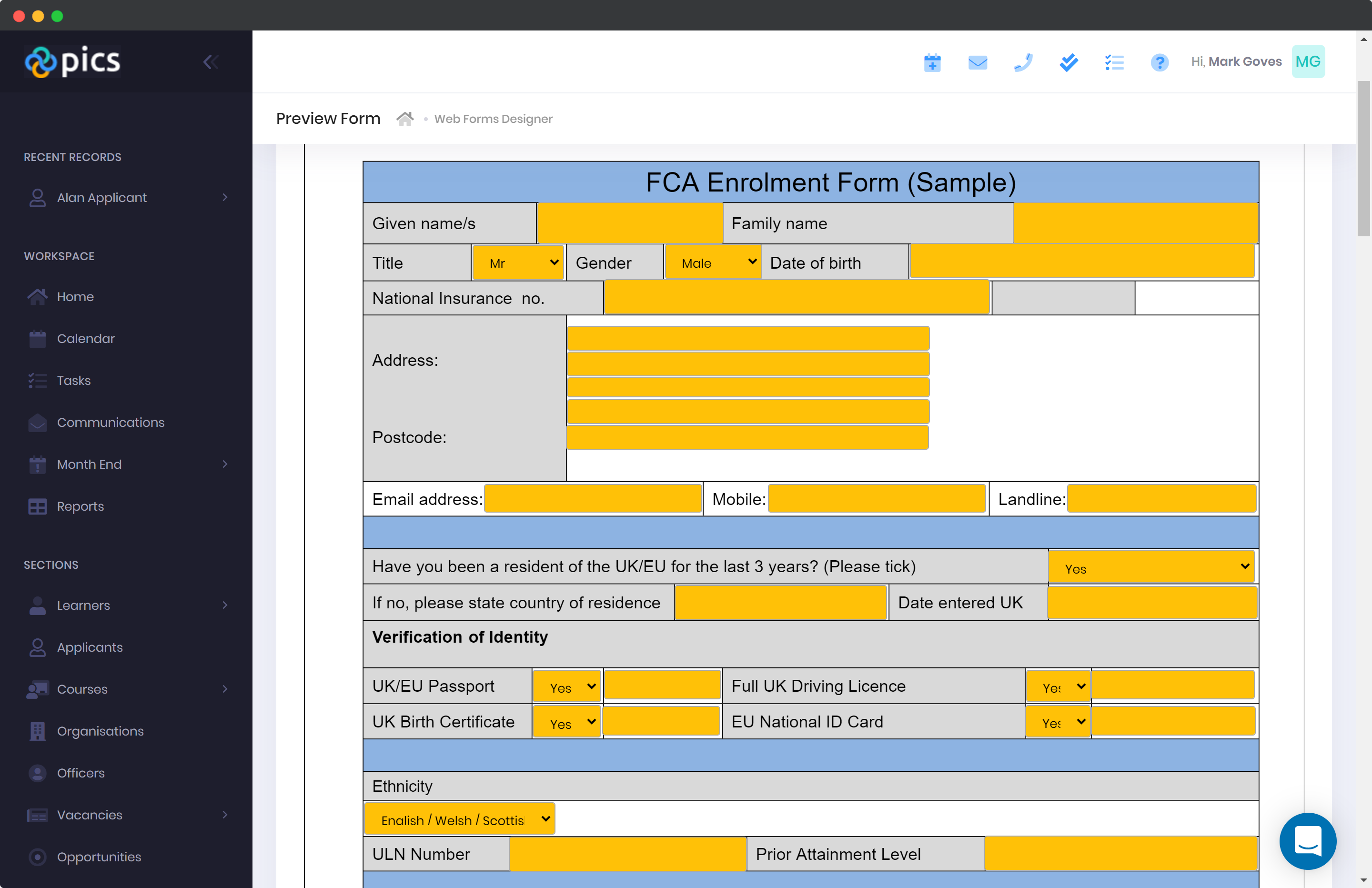 Programme Delivery

PICS comes equipped with a full delivery plan, allowing you to manage qualifications, assessments, reviews and other key components of a learner's programme.
Powerful connections with ePortfolio solutions, including the market-leading Smart Assessor from Advanced, allow you to keep your data consistent between systems and offer 'one version of the truth' for your learner data. Take care of each aspect of the learner journey using PICS as part of a connected suite of best-in-class solutions. ILR, funding & compliance
PICS capitalises on our 25 years of experience to provide our customers with the most robust ILR-focused MIS on the market. We understand that the ILR is not simply "another form" and provide a breadth of features to take the pain out of this bureaucratic process and help you to monitor and maintain compliance.
The unique inbuilt funding calculator can project funding for all ESFA programmes at the click of button, while reconcilers and reporting facilities help ensure that you have maximised your claim.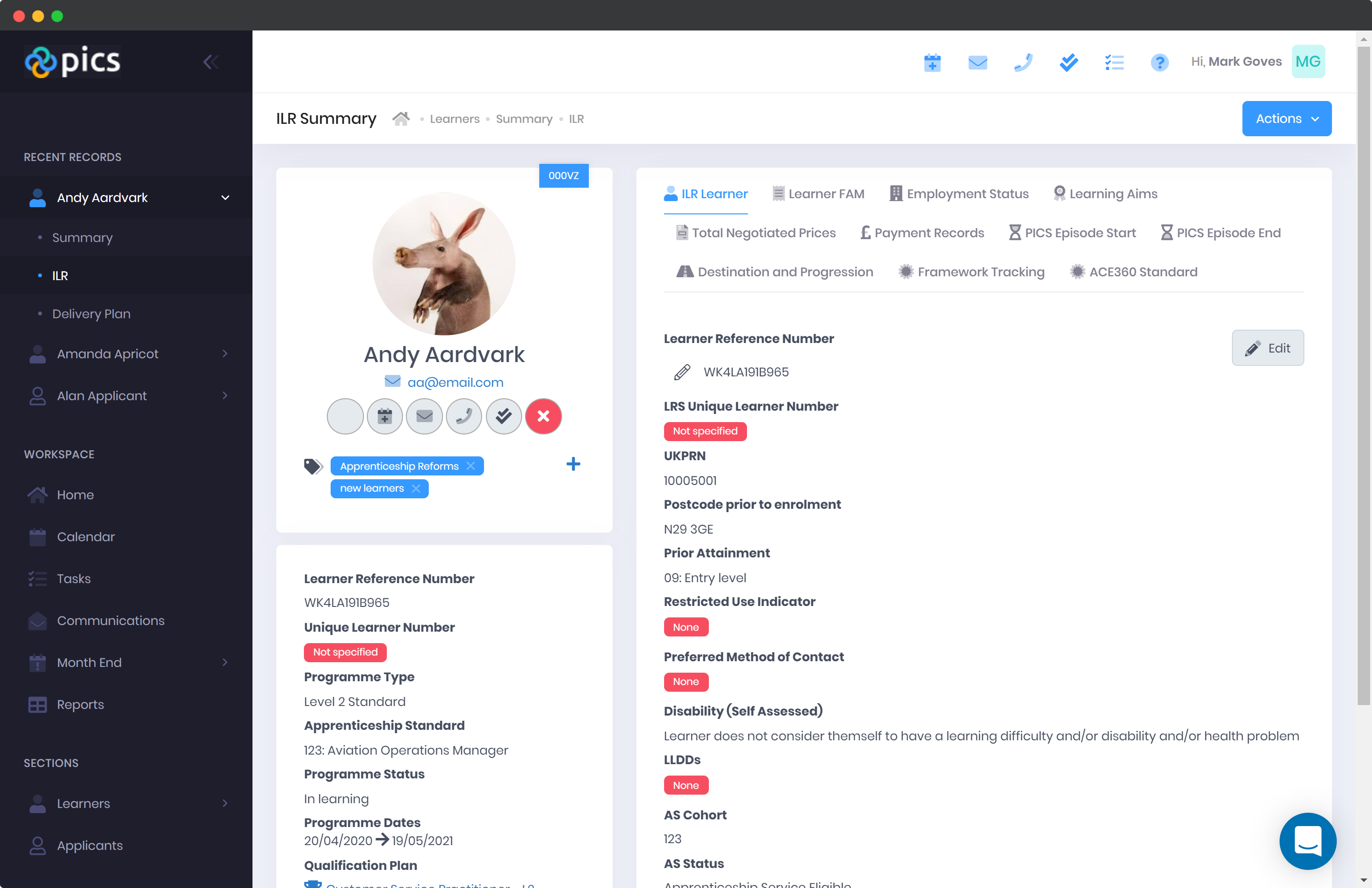 Reporting & insight
The PICS reporting suite provides insights into all aspects of your organisation, helping you to identify strengths and weaknesses and make informed business decisions. PICS offers a comprehensive suite of analyses, including achievement rates, finances, progression and more.

Reporting options include interactive graphical reports, spreadsheet outputs and scheduled emails, making sure that information is easily accessible to all key staff.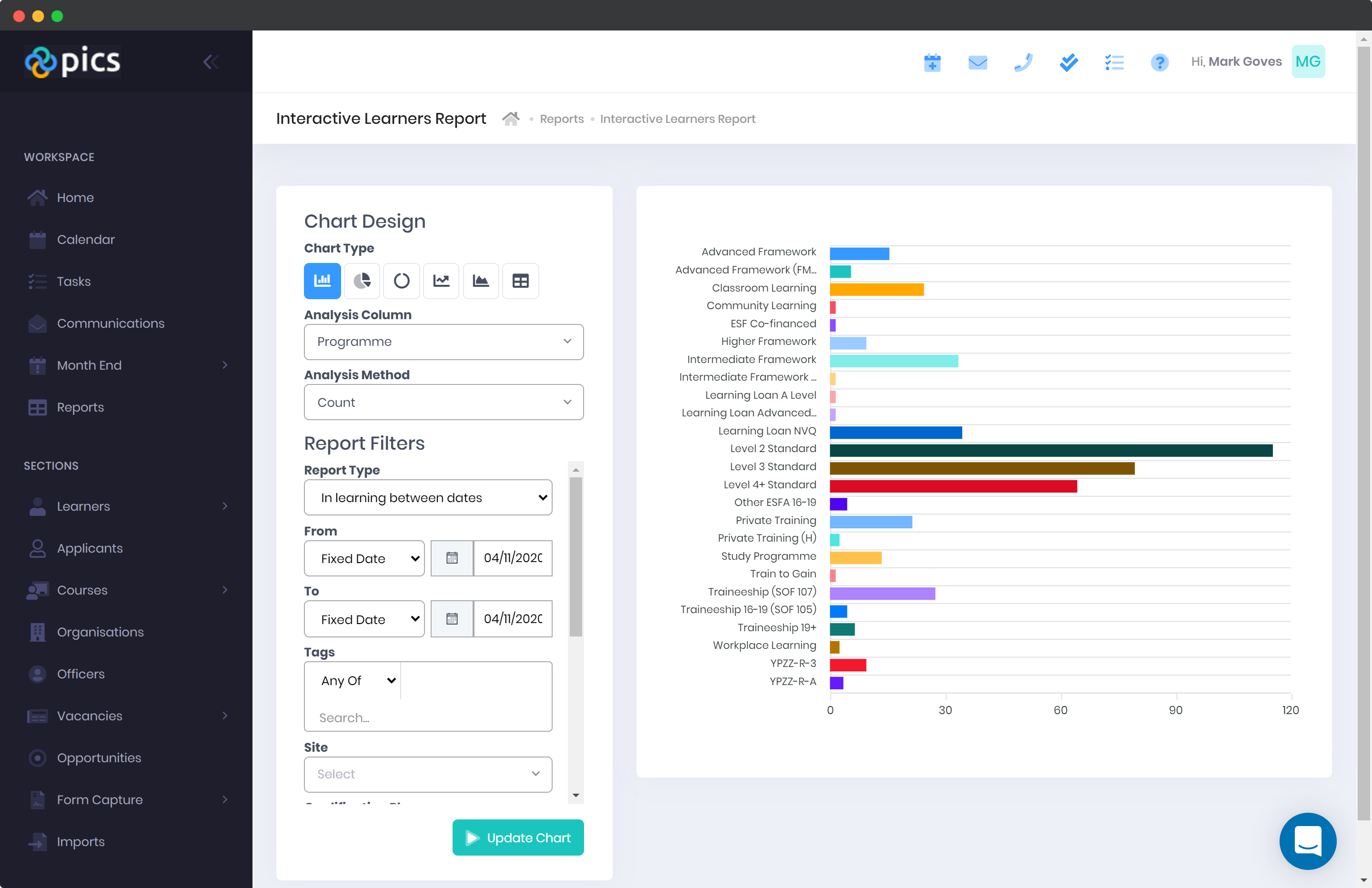 Software is just the start.
We are passionate about helping our customers to fully utilise PICS. Our range of services is always available to make sure that you are getting the most out of your PICS solution.

Data conversion
Moving your data to a new LMS is a huge commitment, and we are dedicated to making this process as reliable and efficient as possible.
Our conversion team will transfer data from ILR and other sources into a data structure that works for your contract arrangements.

Training
Your relationship with our training team begins with a hands-on programme of initial training, making sure that you hit the ground running with your new system. Beyond this, our team are available for onsite or online training on a wide range of topics to expand your use of PICS.

Support desk
Our in-house support team are renowned for their dedication, knowledge and service.
Our staff welcome your feedback on our products and stay in dialogue with our development team to ensure that PICS is constantly improving according to your needs.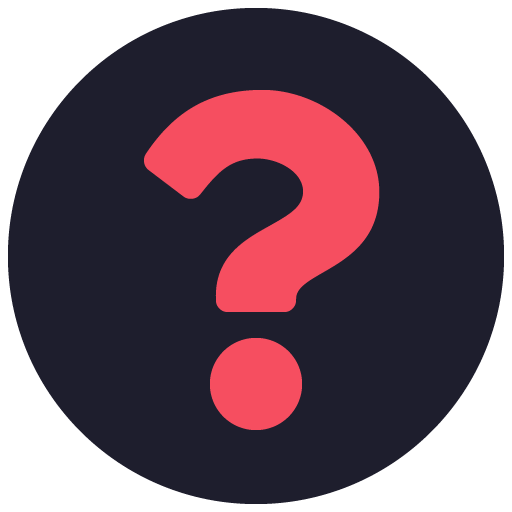 Self service materials
We make sure that the resources you need to make the most of your PICS solution are always to hand. Our extensive online help library covers all areas of PICS functionality. Online video courses are designed to offer expert guidance on certain areas of PICS, allowing you and your staff to see how the system works in real time. Events & webinars
We arrange regular events to showcase new features and stay updated with our customers.
In particular, our popular webinars offer an opportunity to get to grips with new products and introduce new ways that you can get the most out of our software.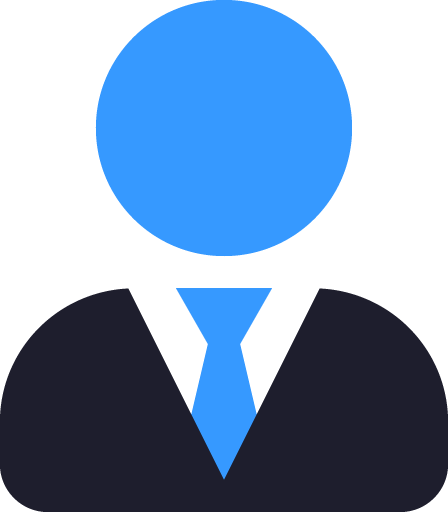 Account management
We are proud to guarantee a personal investment in your organisation beyond the initial sale. Our account management team are dedicated to assessing your needs and consulting on your ideal solution, ensuring that it is both cost-effective and best suited to meet your unique requirements.
Find out more about PICS for Skills.
If you have any questions, click the button below to get in touch with a member of the team.
Find Out More