PICS For Employability
The proven, flexible Case Management System for all DWP programmes
PICS For Employability
The proven, flexible Case Management System for all DWP programmes
Comprehensive employability CMS
The PICS CMS provides a single unified platform to administer and deliver DWP employability programmes. With comprehensive administrative functions married to task-focused key worker interfaces and a Jobseeker portal, PICS provides a scalable and reliable platform, backed by industry-leading support, helping you to deliver excellent outcomes.



Effortless administration from referral through to outcomes
The industry-leading administrative features in the PICS for Employability solution provide the efficient data flows required to successfully deliver large-scale DWP programmes, whether in-house or through large supply chains.

Features include:
Import customer records from PRaP

Automatic allocation logic

Workflow driven appointments and tracking events

Single-click generation of mandation letters and other compliance documentation

Automated SMS reminders to customers for increased engagement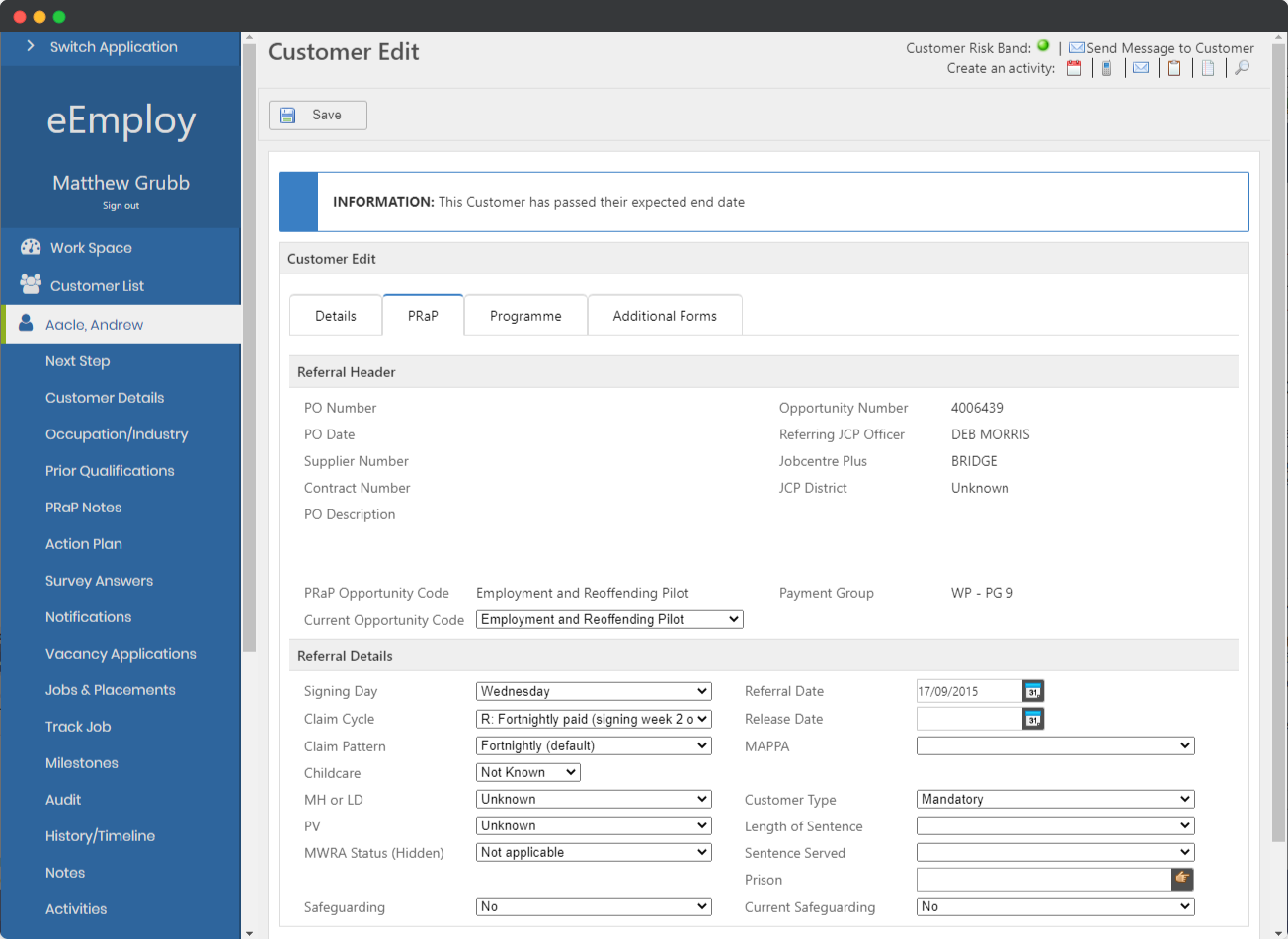 Flexible automation
With a powerful and flexible workflow engine at the heart of the PICS CMS, the system can be shaped to the requirements of all DWP contracts, regardless of your delivery model.
As part of our onboarding process, our experienced team can configure the workflow engine for you, helping you to deploy the system as efficiently as possible.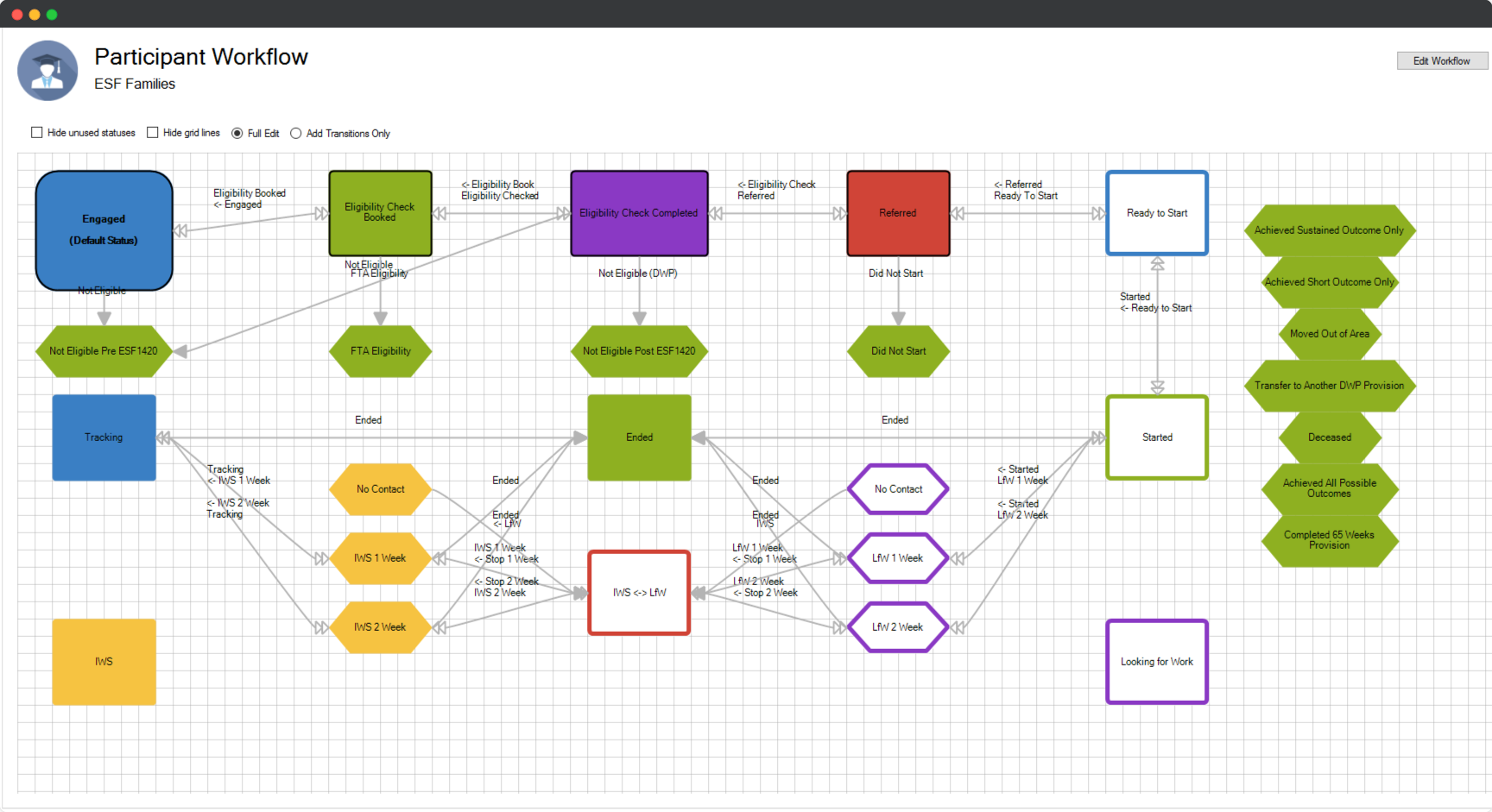 Robust claims management
PICS for Employability features a robust claims validation workflow, ensuring timely and accurate claims.

Job outcomes are checked by your validation team, with compliance issues immediately fed back to your key workers through the key worker portal. The details of all compliant claims are then reported in a manner that makes entry into the PraP website as efficient as possible. Finally, DWP remittance files are imported into PICS, populating in-depth funding reports.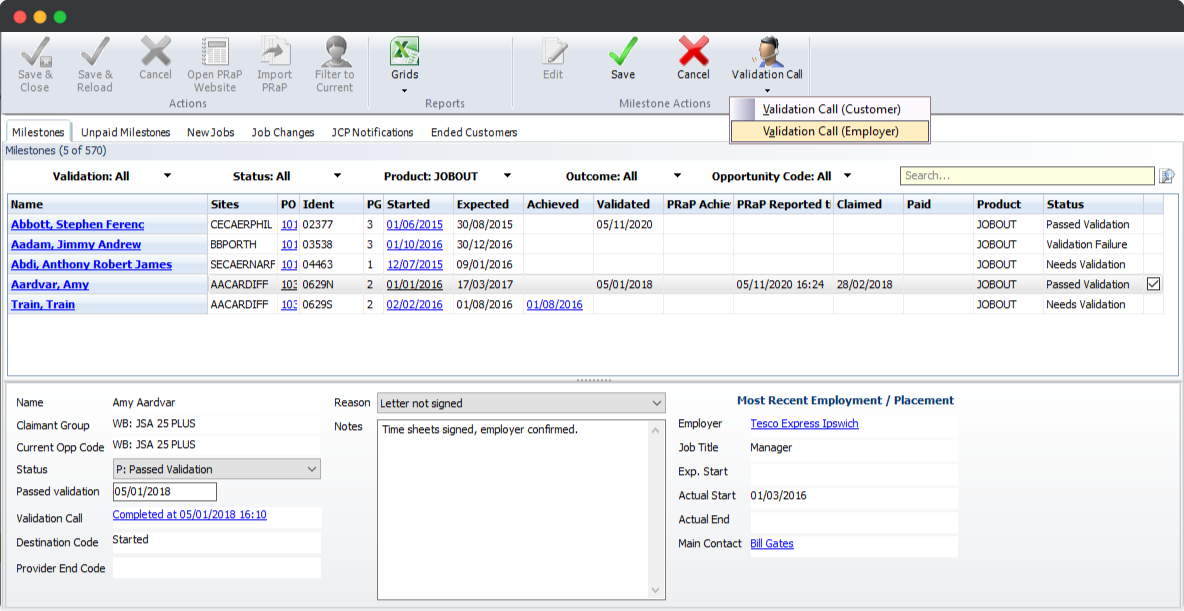 Empower Jobseekers
Our fully integrated Jobseeker portal provides clients with a one-stop shop to monitor progress through their action plan, search for vacancies and view the status of applications.
The portal searches with ease through thousands of jobs from across the UK, including those generated by employer outreach activities. Clients are also provided with integrated CV passing and diary features in this single, easy-to-use system.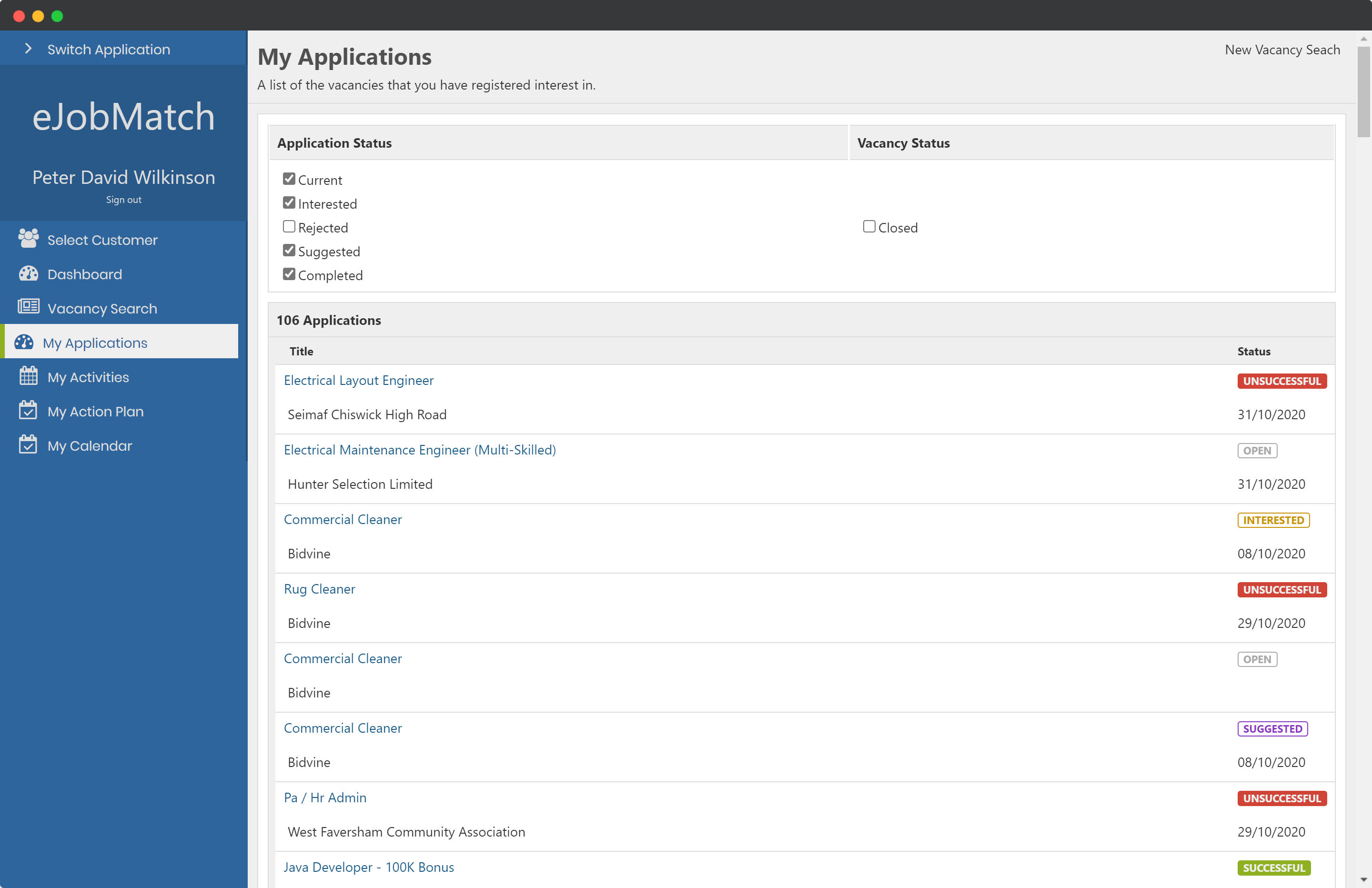 DWP-approved secure infrastructure
The PICS CMS is developed, hosted and supported entirely within the UK by Pellcomp Software. We take the security and availability of your data seriously. We have a proven track record of working with some of the country's largest providers and are approved for use on DWP and MOD contracts with HMG Security Cleared staff.
Complete solutions
We understand that software is only the beginning of a complete solution. All of our employability customers not only enjoy access to our excellent support team but are also allocated an experienced account manager. Our account managers work with customers to understand their requirements and help them to maximise benefit from the system though configuration, training and customisation.
Start Your PICS Journey Today